Shell partners with Globe to offer better connectivity, aid in nation-building
Jan 31, 2018
Shell network to serve as GoWIFI hotspots once new cell sites have been installed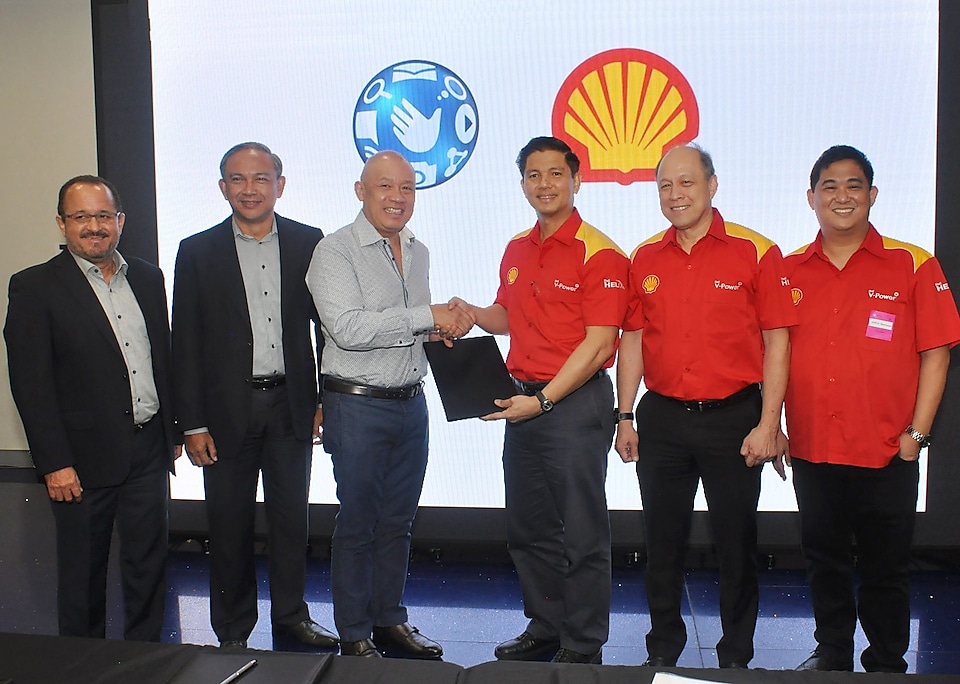 Pilipinas Shell Petroleum Corporation (PSPC) recently signed a partnership agreement with Globe that would allow for the installation of new cell sites in a number of its retail stations. Once completed, Shell's network of strategically located stations throughout the country shall become Go WiFi hotspots where customers can enjoy better connectivity. After all, the energy and gas technology leader believes that providing better connectivity is a vital component of progress.
Cesar Romero, President and CEO of Pilipinas Shell Petroleum Corporation (PSPC) aexplained that the partnership with Globe supports the company's drive and advocacy towards nation-building by helping people connect with each other. "Our partnership with Globe is in line with our vision for nation-building that includes developing smarter cities and smarter infrastructures," he said. "We believe providing better connectivity is a vital component of progress."
For his part,Globe President and CEO Ernest Cu said that the partnership with Shell supports its commitment in continuing to build a robust and reliable network for its customers' expanding data needs. "We are constantly seeking ways to improve customer experience, especially in high-traffic and strategic areas. The partnership, which we project will lead to improved mobile services, is a win-win collaboration for the two companies, benefitting both our customers," he emphasized.
As part of the agreement, the two companies have identified as target sites 14 of Shell's retail stations, most of which are located along major thoroughfares and major areas of convergence.
With the partnership, faster and more reliable GoWiFi hotspots will soon become available in select Shell retail stations, thus providing customers with better Internet connectivity.
Apart from the installation of new cell sites in a number of its retail stations, Shell also stands to become the first petrol station to offer the Scan to Pay facility of Globe's GCash.
Through this new payment option, customers can pay for Shell quality fuels and other items inside Select and the newly opened Deli Cafe via mobile wallet. This add-on service also forms part of Shell's Go Well advocacy, which seeks to bring to life the company's vision of helping make life's journeys better and humanizing the Filipino motorists' experience at every Shell retail station. Shell Go Well aims to give customers the best experience before, during, and after they refuel, with retail stations becoming a one-stop-shop for customers with the offering of premium fuels and lubricants, quality service from Shell forecourt service champions, delicious food and beverage at Shell Select, and well-maintained rest rooms.
Aside from its partnership with Globe, Shellalso continuously collaborates with the government and the private sector along with the youth to promote smarter mobility and energy efficiency. The company also endeavours to provide innovative fuel and lubricants technology.